The small GTPase Arl8b regulates assembly of the mammalian HOPS complex to lysosomes. Divya Khatter, Vivek B. Raina, Devashish Dwivedi, Aastha, Sindhwani, Surbhi Bahl and Mahak Sharma*. J Cell Sci. 2015 May 1;128(9):1746-61.
*Corresponding author.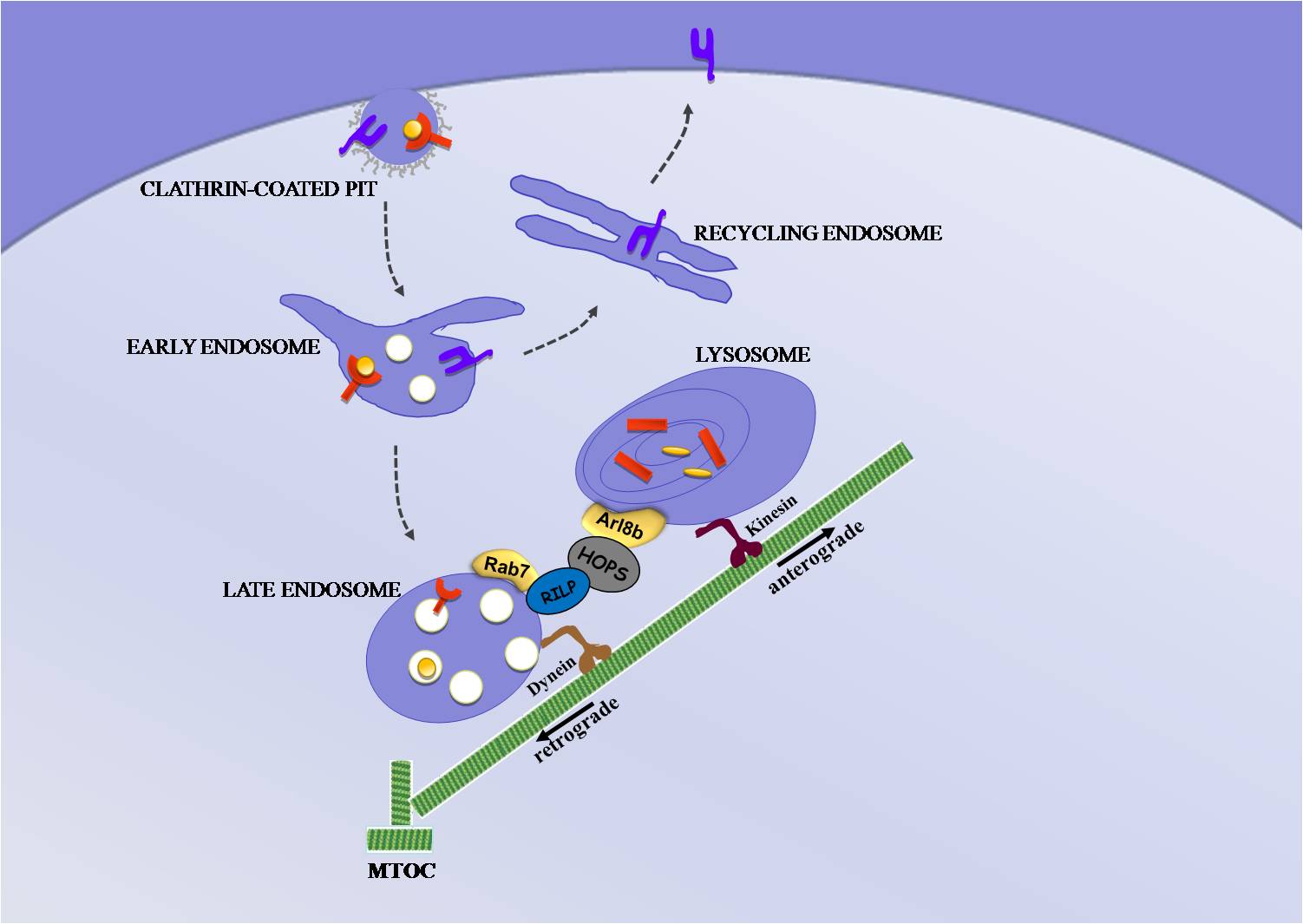 HOmotypic Fusion and Protein Sorting (HOPS) complex is a six-subunit lysosomal protein complex that mediates fusion of endosomes, phagosomes or autophagosomes with lysosomes and is implicated in regulation of lysosome function in health and disease. In this publication, we have identified for the first time, how the human HOPS complex is targeted to lysosomes. HOPS complex binds to lysosomes by the action of the small GTP-binding protein, Arl8b. Interaction of Arl8b and HOPS regulates the function of this protein complex in degradation of epidermal growth factor receptor (EGFR) which encodes a potent cancer-causing gene (oncogene) that drives tumor progression.